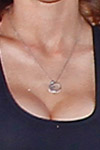 The 3 Gun Experience
Price from $ 212.80
With our 3 Gun Experience, you get to select three guns from our collection of automatics, semi-automatics and handguns, and fire them on our state-of-the-art indoor gun range.

It's a great opportunity for you to get familiarized with the weapons you really want to fire.
Your Machine Guns Vegas shoot includes:
- Free transportation to and from Machine Guns Vegas
- Shoot with your choice of three guns: AK 47, HK MP5, M4, Full Auto Glock, 1911, SCAR, KRISS, Tactical Shotgun or SIG P226
- Add on the M249 SAW for $100.00

Important information:
- Shortly after your booking is complete, you will receive an e-ticket by email. Please print out your ticket and bring it with you on the tour.
- If you are staying at a hotel on the Las Vegas Strip or in the Downtown area we can arrange hotel pick-up for you. All you have to do is call our supplier the day before your booking and arrange pick-up directly with them. Our supplier's phone number will be clearly stated on your e-ticket.
- Please be at the address 15 minutes before your booking.
The 3 Gun Experience Info
The 3 Gun Experience
Your 3 Gun Experience begins here:
3501 Aldebaran Ave., Las Vegas, NV 89102
Info
The 3 Gun Experience
9-5 PM
Directions
Directions
See where Machine Guns Vegas is located:



View map