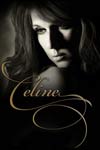 Celine Dion at The Colosseum - Las Vegas
at The Colosseum - Caesars Palace
Celine Dion in Las Vegas is a concert you will never forget, and a concert you must not miss when visiting Las Vegas. Tickets for Celine Dion in concert in Vegas here!

***TICKET SALE WILL OPEN SOON***

Celine Dion has always been a pioneer when it comes to creating groundbreaking concert performances and this adventure is one of her best ever!

Featuring 31 musicians, consisting of orchestra and band, Celine's new show will include her biggest hits and capture the romance of classic Hollywood movies performed with a stunning visual presentation.

Do not miss Celine Dion if you visit Las Vegas!